Sultan-ul-Ashiqeen Sultan Mohammad Najib-ur-Rehman is the 31st perfect spiritual guide of the Sarwari Qadri order. He does not indulge his disciples in extensive prayers or forty days spiritual seclusions.  Instead, he grants the invocation and contemplation of Ism-e-Allah Zaat and facilitates them with his spiritual attention. He guides them through all the stages of annihilation in spiritual guide, annihilation in Prophet Mohammad and annihilation in Allah.
However, the only condition is the disciple must be sincere and surrender himself to him. It is essential for disciples to demonstrate their genuine commitment, as hypocrites and deceitful individuals remain deprived of Divine blessings.
In describing the spiritual blessings and extraordinary powers of a perfect spiritual guide, Sultan Bahoo stated:
The perfect spiritual guide is the one who swiftly passes the seeker of Allah from the inward stations. He then ultimately takes him to the realm of Divinity which is the station of no station. (Ameer-ul-Kaunain)
In Risala Roohi Sharif, Sultan Bahoo describes the grandeur of Sultan-ul-Faqr in the following words:
His spiritual glance is the light of Oneness and alchemic. When he spiritually glances at the seeker, he observes the Divine Self in such a way that his whole being becomes the Divine light. He does not need to indulge the seekers in extensive prayers and forty days seclusion.
Spiritual Blessings of Sultan-ul-Ashiqeen are for everyone
If the seeker is sincere then it doesn't matter be it literate or illiterate, old or young, male or female, Sultan-ul-Ashiqeen will bless him regardless of his religion and sect. His alchemic spiritual attention crosses the seeker from all the esoteric stations and takes him to the realm of Divinity. This indeed is the ultimate station in Sufism. Also, he takes the seeker under his wings of kindness and swiftly passes him through the majestic and frightful valleys of inward with breeze, provided the seeker completely submits himself in his court and remains perseverant in every situation.
Sultan-ul-Ashiqeen trains his Disciples through his Spiritual Attention
It is amazing the way Sultan-ul-Ashiqeen has evolved and trained his sincere disciples with his spiritual attention. He has facilitated them not just in Faqr but also in the world. By of his spiritual attention, he has taught them such wisdom and skills that previously they were naive of. For instance, he granted the ability to write poetry to his several disciples who were not poets by nature. He also taught literary work to many of his disciples who had no experience of it in the past. Now, with his grace these disciples have books published under their names.
Here we will share just a few examples that testify how the spiritual attention of Sultan-ul-Ashiqeen has not only blessed his disciples spiritually, but also guided them in their worldly matters. He has pulled them from the darkness of perverseness and put them on the righteous path of hope and prosperity. The path that has led them to spiritual and worldly success which they could not ever imagine.
Sultan Mohammad Ahsan Ali

, one of the disciples of Sultan-ul-Ashiqeen, previously had no command over Arabic and Persian language. However, all credit to the spiritual glance of Sultan-ul-Ashiqeen that he proficiently translated al-Ghawth al-Azam's Arabic book Sir-ul-Asrar and ar-Risala tul Ghausia into Urdu. Not only that but he is also translating the Persian books of Sultan Bahoo into Urdu.
Likewise,

Mrs. Ambreen Moghees

has no literal experience. Yet again all praises to Sultan-ul-Ashiqeen's spiritual attention that she successfully translated several books of Sultan Bahoo into English language. She also translated

Mirat-ul-Arifeen

in English, which is an intricate book written by Hussain ibn Ali in Arabic. Due to its intricacy no one in the past has been able to accomplish this difficult task proficiently. Sultan-ul-Ashiqeen's spiritual attention also blessed her with the ability to do the English translation and exegesis of Risala Roohi Sharif. Indeed, this is one of the most difficult Sufi literatures that no one could dare to touch previously.

Sahibzadi Muneeza Najib,

who barely understands Punjabi is now translating the Sultan Bahoo's Punjabi poetry into English language. She testifies that this is possible only by virtue of Sultan-ul-Ashiqeen's spiritual attention. His excellency is that he first takes the seeker to such spiritual heights where he / she can understand the hidden meaning of Sufi literature and then transcribes it in a simplified manner.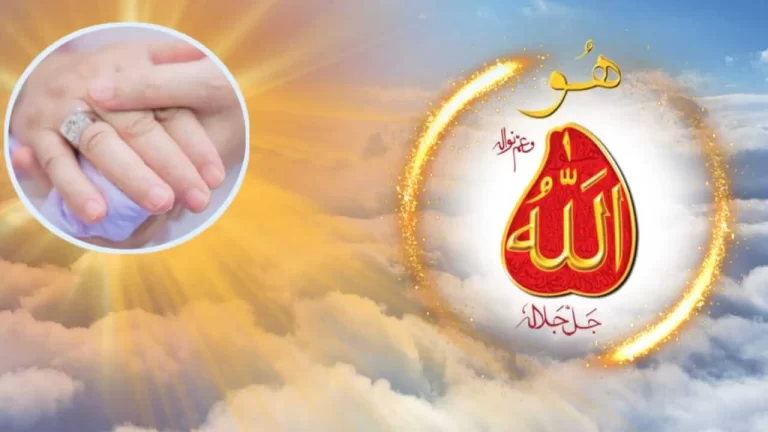 In the past to take oath of allegiance and Ism-e-Allah Zaat in Sarwari Qadri order, it was essential for the seeker to see spiritual guide in person at least once. However, as Allah Almighty is elevating Sultan-ul-Ashiqeen's spiritual ranks continuously, he is giving back to his seekers in terms of making the path Faqr easier for them. He has revolutionized the path of Faqr by introducing online bayah (al-bayah) and granting Ism-e-Allah Zaat to seekers around the globe. This innovative and apparently impossible task must require extreme spiritual power. Indeed, providing spiritual beneficence without even a single meeting of disciple with spiritual guide is a challenging task. This step definitely showcases foresight of Sultan-ul-Ashiqeen.
Certainly, the spiritual attention of Sultan-ul-Ashiqeen is beyond time and space. This can be verified from the fact that he has alleviated his disciples from physical limitations. Also, his spiritual glance is open to all regardless of the physical boundaries, sect, race and colour. Even the online bayah form does not include such questions. This innovative method of bayah has brought not only thousands of Muslims but also non-Muslims in the circle of Faqr
Benefit of Online Bayah for Seekers
Originally, online bayah was initiated for people who reside outside the country.  This facilitated them while due to financial or some other limitations they were not able to travel. As the time passed, this facility was made available to anyone who for some reason is not able to meet Sultan-ul-Ashiqeen in person. This is because in this time and age pretty much everyone has access to the internet, computer and smart phone. Online bayah has opened the door of Faqr and gnosis of Allah for everyone.
The steps of the online bayah are as follows:
The seeker (man or woman) reaches us at the 'Contact Us' page of tehreekdawatefaqr.com. Another option is that on any Tehreek Dawat-e-Faqr website, under 'Contact Us' page, select the option of WhatsApp to send a message. We can also be contacted by visiting any social media account of Tehreek Dawat e Faqr. Simply send a direct message to the page or account expressing interest of online bayah.

Then the assigned person from Tehreek Dawat e Faqr team, after collecting some basic information will provide the link that can be used to complete online bayah.

The collected information of the seeker is sent to Sultan-ul-Ashiqeen via email.

Sultan-ul-Ashiqeen reviews the information, finishes some spiritual requirements and then performs bayah.

After bayah, Sultan-ul-Ashiqeen grants the invocation and contemplation of Ism-e-Allah Zaat. A representative of Tehreek Dawat e Faqr also explains things via phone and email.
Sultan-ul-Ashiqeen Provided Accurate Information on Sufism at Online Forums
Before the development of websites and social media presence it was very hard to know the teachings of Faqr and Sufism. Even the famous search engines like Google and Bing did not have accurate information on Sufism. The information available on the websites or blogs was either irrelevant or edited from the original content. There are several people who misrepresent themselves as Sarwari Qadri. They put false information about Faqr on websites and social media forums. In fact, they are promoting their personal ideology enveloped in Faqr to get attention. Such people neither possess Faqr nor belong to the Sarwari Qadri order. Also, they cannot provide any verification of the authenticity of the content they are posting. Through his literary work, Sultan-ul-Ashiqeen has not only ensured that authentic teachings of Sufism and Faqr are available in the form of books but also on all online forums.
One of many spiritual beneficences of Sultan-ul-Ashiqeen is that he has granted many of his disciples the ability to write articles and blogs on Sufism that unveil the true spiritual aspect of Islam in light of Quran and Hadith. The content of these articles is inspired from the original Sufi transcripts that have been preserved and carried from generation to generation. Sultan-ul-Ashiqeen in fact put a lot of time and effort in personally collecting many original transcripts from the families of the sacred Saints to write and compile several books. The disciples following the footsteps of their spiritual guide write the blogs and articles and then post them on websites like blogspot.com, blogs.com and WordPress, so the teachings of Faqr can be made common.
When Tehreek Dawat e Faqr accumulated enough resources, they solely shifted from posting their articles on blog websites to making their own website. Nevertheless, the original blogs played a vital role in spreading the teachings of Faqr and making the world aware of the saints of the Sarwari Qadri order. After this, Sultan ul Ashiqeen set the foundation of Sultan ul Faqr digital productions.