Master
Conjecture (Positive and Negative)
Islam consists of two things; worship and daily matters. The worship or rituals are set, for example, prayer, fasting, Hajj, Zakat, Zikr, etc. which altogether form a quarter of the religion. That is, one part is worship and the remaining three parts of Islam is about social matters. Let's understand this with an example. Islam is like a dense tree with many branches, five of these are the basic pillars of Islam (as above) and the rest of the tree is all about social matters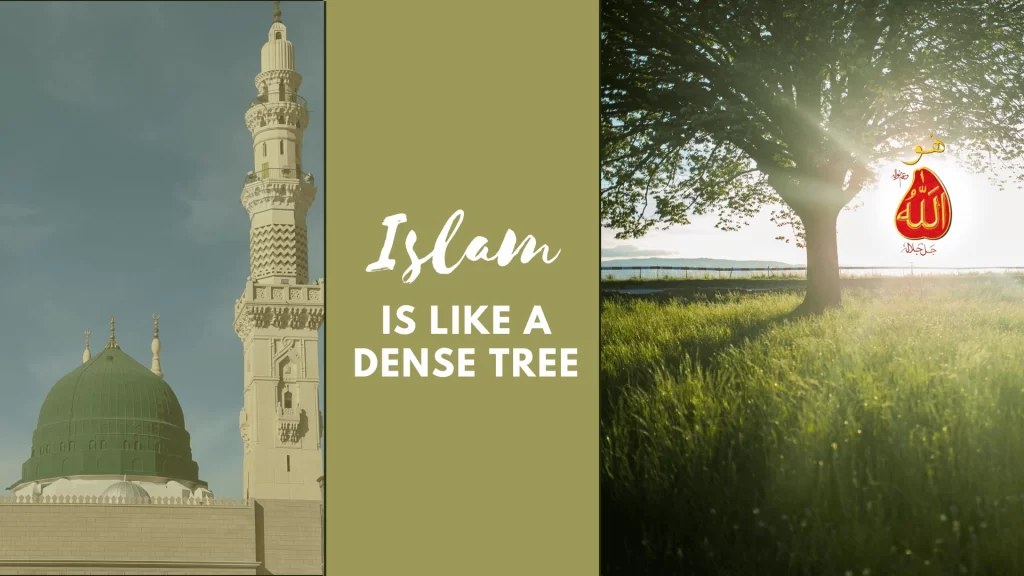 Nowadays, all our attention is focused on worship and we do not think about other matters. Although we know the importance of matters from the sacred life of Prophet Mohammad (pbuh). Worships like prayer and fasting became obligatory after migration.
Islam laid the foundation of a peaceful and tolerant society. Muslims became brothers to each other following the teachings of Islam. Those who trust each other, take care of each other, wish each other well. Share in each other's pain and avoid backbiting. Backbiting is described as equivalent to eating the flesh of one's dead brother.
Islam is more than Daily Prayers
But in the present era, Islam is considered to be merely the observance of a few rituals. The daily matters are hollow and full of Deceptions. Prayer, fasting, Hajj and Umrah are a means to attaining the essence of worship for which man was created, that is, gnosis of Divine Essence.
Wasif Ali Wasif had said that if five daily prayers are offered in the mosque of a neighbourhood. If this worship does not change the manners of the residents for the good, then such worship needs a review (as it is not having any positive impact on the society).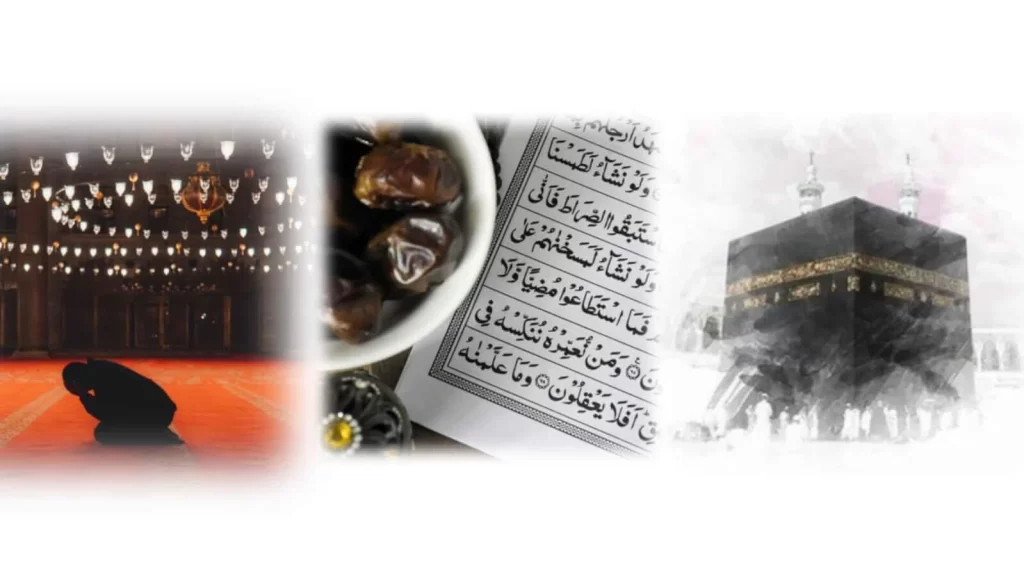 But in the present era, Islam is considered to be merely the observance of a few rituals. The daily matters are hollow and full of Deceptions. Prayer, fasting, Hajj and Umrah are a means to attaining the essence of worship for which man was created, that is, gnosis of Divine Essence.
Wasif Ali Wasif had said that if five daily prayers are offered in the mosque of a neighbourhood. If this worship does not change the manners of the residents for the good, then such worship needs a review (as it is not having any positive impact on the society).
Even during the blessed days of Ramadan, our nature does not change. We do a lot of worship, but our inward does not change. Purity will only transpire when the inward will be cleansed. We want the world to change but are not ready to change ourselves. Change begins from one's own self. Allah also blesses those who strive to change themselves. Those who are not willing to change themselves are left to their plight.
خدا نے آج تک اس قوم کی حالت نہیں بدلی
نہ ہو جس کو خیال آپ اپنی حالت بدلنے کا
Meaning: Allah has never changed the condition of a nation who does not strive to change them.
The 31st and present Imam of Sarwari Qadri order Sultan-ul-Ashiqeen, Sultan Muhammad Najib-ur-Rehman says:
 The rulers cannot enforce Islam. Islam does not come into force until the nation is ready for it. The construction rests on a sound foundation. Only then the rest of the structure can be built or mended. This is also the way of the Holy Prophet.
Islam will emerge as a power only when the nation will adopt the sunna of Prophet Mohammad. Then only would they be able to expel the incompetent rulers.
One of the fundamental reason for the deterioration of our affairs is our Assumptions. On the basis of Assumptions we make or spoil matters with others. Gumman is the translation of the Arabic word al-azn. This can be positive or negative.
Allah says in Holy Quran:
O believers! Avoid most conjectures. Indeed, some conjectures are sins.
Here, Allah not only prevented people from negative conjectures, but also excessive conjectures. Negative conjectures are a feeling or belief that is not true and there are no two witnesses about it. This has been discouraged because it is an error prone process. Even if our assumption is correct, there can be a flaw in it. Perhaps, that assumption is not based on solid evidence and arguments.
We must not base our opinion about others based on what we have heard. Nor they should be on baseless ideas that arise in our hearts due to some malice or jealousy. Our imagination can be right or wrong.
In the Holy Quran, Allah says:

And, (O man) do not follow that of which you have no (authentic) knowledge. Indeed the ear, the eye and the heart, each of them will be questioned. (17: 36)
The reason for the prohibition of suspicion is that only Allah knows our intentions. So, it is not permissible for us to be suspicious of someone until we see his evil deeds with our eyes and hear them with our ears.
Negative Conjecture is Sin
Islam forbids us from all bad manners as they are harmful. Negative conjecture is a disease that causes deterioration at individual as well as collective level. The Holy Prophet condemned and forbade negative conjecture in the following blessed hadiths:
Abu Hurairah says that the Holy Prophet said:
Avoid negative conjecture because it is the most false thing. Do not look for obvious or hidden faults in each other. (Sahih Muslim – 6536
Aisha bint Abu Bakr says:
Whoever mistrusts his brother, he mistrusts his Lord, because Allah says: Refrain from negative conjecture. (Kanz-ul-Aamal – 7587).
Ali bin Abi Talib says:
When suspicion takes root in the heart, it destroys all possibilities of reconciliation and understanding. This moral evil swallows up the remaining moral virtues in man. Such a person is also deprived of realising the truth.
Hassan of Basra says:
That two thoughts keep circling in every human heart. One comes from Allah that draws man towards good and truth. The other is from accursed Satan that is evil. It prevents a person from the truth and good. The person whose heart is filled with negative conjecture, Satan paves the way for him to commit sins such as malice, hatred and immorality.
Negative conjecture is a sin that sinks a man into the mire of other sins. When a person has negative conjecture about someone, he stays in his delusion to confirm his idea. He listens to other's conversation (secretly) and follows them. Sometimes he spies in guise so that he can confirm the negative conjecture in his mind about the other person. That's why Allah and His Prophet have forbidden to be engrossed in negative conjecture about someone.
Allah mentions in the Holy Quran:
And spy not (on someone's unknown matters or secrets), nor backbite one another.
Abdullah bin Abbas says that the Holy Prophet said:
Whoever covers up for his Muslim brother, Allah will cover up for him on the Day of Resurrection. Whoever exposes any fault of his Muslim brother, Allah will expose his sins. Even Allah will humiliate him in his own house. (Sunan Ibn Majah 2546)
There are two types of people in the world. Those who determine their behaviour in the light of the instructions from Allah. Whenever they face hardships, they seek the solution from Allah and His Beloved (pbuh) instead of their own selfish schemes. Allah becomes helper of such people.
Allah mentions in surah al-baqarah:
He (Allah) brings them out of (all kinds of) darkness and takes them towards the light. (2: 257)
But those who do not take into account the guidance of Allah Almighty and rely on their own self and mind. They use the strategies of their own self and think negatively instead of being positive.
Allah describes such people in Holy Quran in the following words:
Those who are disbelievers, their supporters are Satans who take them out of the light (of truth) into the darkness (of evil).
Example of a Negative Conjecture
When conjecture is left unbridled negative conjecture begins to prevail. One tries to find weaknesses of others. It is an immorality that not only paves the way for corruption, unrest and restlessness. But it also becomes a tool for one's own disgrace.

A sage once said that when a believer (Momin) meets someone, he does not look for his faults, rather he focuses on his own weaknesses and shortcomings. He tries to resolve an issue rather than to make it worse.

We don't always know the intentions of others, so it is wrong to form an opinion about someone's 

intention. A very good example of this is the incident that happened to Usamah (ra) when he killed a 

man in a battle despite reciting the Shahada. When he came to the Holy Prophet. The Holy Prophet 

asked him, Did he recite Shahada and you still killed him?

Osama said, O Messenger of Allah, he recited Shahada only out of fear of weapons. The Holy Prophet replied: O Usamah (I wish) you had cut open his heart to know whether he recited shahada sincerely or not (meaning only Allah knows one's intentions). (Kanz-ul-Amal – 1460)
Incident of Bayazid Bastami
Bayazid Bastami was once strolling on the outskirts of the city after Asr prayer. He saw a young man and woman sitting at a place. They had a bottle in front of them. Bayazid Bastami thought they were waiting for sunset and intended to commit adultery. He thought the bottle had alcohol in it. He thought to himself, he should go and ask.
When I asked the boy, he said this is my sister, we are both fasting and waiting for the sun to set. We have Zamzam water in the bottle. We are from the Syed family.
Bayazid Bastami says on hearing this, my eyes filled with tears. I blamed and disgraced myself, then I took them home and honoured them with meal.
Sultan ul Ashiqeen
Spiritual Guide
Negative conjecture leads us to committing sins. The biggest of such sins is injustice. Conjectures, positive and negative always come in one's mind. If we fixate on the same thoughts and make a bad opinion about someone based on assumptions and do some harm to them, then this will be a cause of sin. But if that thought came into our mind, and instead of dwelling on it, we move on then we can avoid sin. Never make a wrong opinion about someone without any solid basis.
Just like negative conjecture, having too much of positive conjecture about someone is also harmful. As a result, we respect a person too much or associate expectations that he cannot fulfil. We spoil our relationships with people because of it
Why does negative conjecture arise? Sultan-ul-Ashiqeen Sultan Muhammad Najib ur Rahman says:
One of the reasons for negative conjecture is being emotional and sensitive. Sometimes we start to get suspicious of even the smallest words and actions of those whom we don't like. On the other hand those who we like, we establish such false and imaginary ideas about them that are far from reality and truth. (Sufism – The Soul of Islam)
When there is such a thing or news that can have both positive and negative aspects, muslims are commanded to maintain positive conjecture, because the Holy Prophet (pbuh) said: Maintaining positive conjecture is the best form of worship.
Abu Huraira is the narrator that the Holy Prophet said:
Allah the Exalted says: I am as My servent expect Me and I am with him as he remember Me. So if he remembers me secretly in his inward, then I also remember him. If he remembers me in congregation (i.e. outwardly), I also mention him in congregation, which is better than his congregation. (Bukhari and Muslim) (Mishkwat al-Masabih 2283)
 I am close to the thoughts of my servant, which means that I am the same as my servant thinks about me and I deal with him in the same way that he expects of me. If he expects forgiveness from me, I forgive him, and if he thinks of my punishment, then I punish him. By this saying, it is as if the encouragement is being given that the hope of Allah's mercy and grace should prevail over the fear of His punishment, and one should have the positive conjecture that He will bestow upon me His infinite forgiveness and infinite mercy.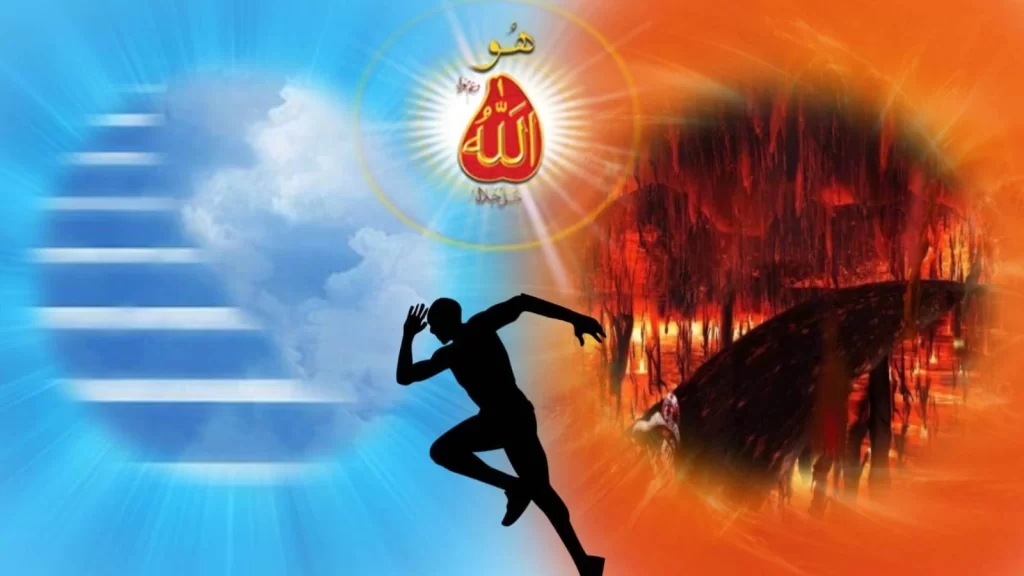 Story of a Man who is save from hell
It is mentioned in a hadith: Allah will order a person to be taken to hell. When he will be placed on the edge of hell, he will say,
O my Lord! I had positive conjecture about you. Allah the Exalted will say: Bring him back. I am close to the opinion of My servant that he has about Me.
The meaning of good thoughts and its reality is to act and then the servant remains optimistic of forgiveness. Relying only on hope without action is like crushing cold iron, such hope is of no use. Avoiding negative conjecture and adopting positive conjecture is impossible without self-purification and the company of perfect spiritual guide is necessary for self-purification.
In this enchanting era of today you are invited to pledge allegiance at the blessed hand of Sultan-ul-Ashiqeen Sultan Mohammad Najib-ur-Rehman and set on the path of self-purification. So that you attain gnosis of Divine Essence. Whoever attains the gnosis of Divine Essence Allah, the Exalted,  showers His mercy on him.
1. Kimea-e-Sadaat (Imam Ghazali)

2. Nafs ke Nasoor (Sultan-ul-Ashiqeen Sultan Mohammad Najib-ur-Rehman)

3. Husn-e-Zann ( Dr. Mohammad Tahir-ul-Qadri)

4. Negative Conjecture (Mussadiq Ghumman)

5. Iman o Sukoon (Professor Mohammad Nasrullah Maeeni)