admin
The secret to human betterment lies in guidance. If one cannot attain guidance in this world or choose the straight path, they will return unsuccessful from this world. On the Day of Judgment, they will have no excuse before Allah. Allah has provided guidance, ensuring people don't wander aimlessly, follow worldly temptations, or stray onto Satan's path. The chain of prophethood, with around 124,000 Prophets, exists for guidance, reaching every nation on Earth. They conveyed their message to every individual in their communities and proclaimed the message of truth.

When a Prophet fulfilled their mission, a new Prophet emerged from the same community to maintain continuity. In history, no community was left without a Prophet and their guidance. All Prophets and messengers directed their communities towards Oneness and encouraged a strong connection with Allah. They guided them to the straight path, and prevented them from following Satan.

Those fortunate individuals who paid heed to their call and sought closeness to Allah, the Prophets purified their souls. They led them through the path of truth, and guided them to the path of redemption. This accentuates that gnosis of Allah and seeking His proximity always requires a spiritual guide who is well-acquainted with the challenges and pitfalls of the path to truth.
The Eternal Guidance of Prophet Mohammad (pbuh) and His Role in Spiritual Purification
Indeed, Prophet Mohammad (pbuh) is the seal of Prophethood. Now, until the Day of Judgment, the means of guidance for all nations is the blessed being of Prophet Mohammad. He is the guide, and he purifies the self of the seekers of Allah, leading them to Divine closeness and union.
Allah Almighty states in Quran:
Indeed, Allah conferred a great favour on the believers that He raised amongst them (the most eminent) Messenger from amongst themselves, who recites to them His revelations, purifies them, and educates them on the book and wisdom.
Quran is a source of guidance for every individual until the Day of Judgment, and its every command is eternal and everlasting. Now, if Allah Almighty has stated regarding the Holy Prophet that he purifies and teaches the book and wisdom, then it undoubtedly becomes clear that the Holy Prophet is present among us. This is why he purifies the seekers' souls and leads them on the path of Faqr (Sufism) under his spiritual guidance because he is the guide, and through him, seekers attain guidance.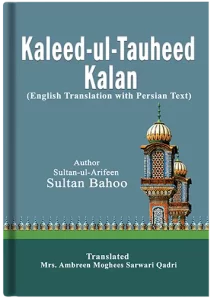 It must be known that Allah Almighty sent the Holy Prophet for the guidance of mankind. What audacity does the accursed Satan have to adopt the title of 'guide'?
Yearning for a Glimpse of the Holy Prophet
The lovers of Holy Prophet eagerly yearn to catch a glimpse of his blessed countenance. They are restless to illuminate their inwards with the radiant presence of Holy Prophet. Their endeavour is to see the Holy Prophet, even if it is in a dream, for just a moment.
Countless individuals from various walks of life engage in different practices, recite abundant Durood, and supplicate extensively, all in the hope of receiving the grace of seeing the Holy Prophet. Those fortunate souls who are blessed with seeing the Holy Prophet always remain delighted in their good fortune.
However, when these fortunate individuals are asked about the appearance of the blessed countenance of Prophet Mohammad, they often struggle to express it in words. Their description is usually that they were in the presence of Holy Prophet. The blessed face radiated such light that nothing else was discernible. They simply felt the presence of Holy Prophet.

On the other hand, some fortunate men and women have the honour of being in Mohammadan Assembly. When they wish, they find themselves in the presence of Prophet Mohammad. Who are these people, how they attained the privilege of attending Mohammadan Assembly, what they witnessed, and how they were treated. We shed light on these questions below.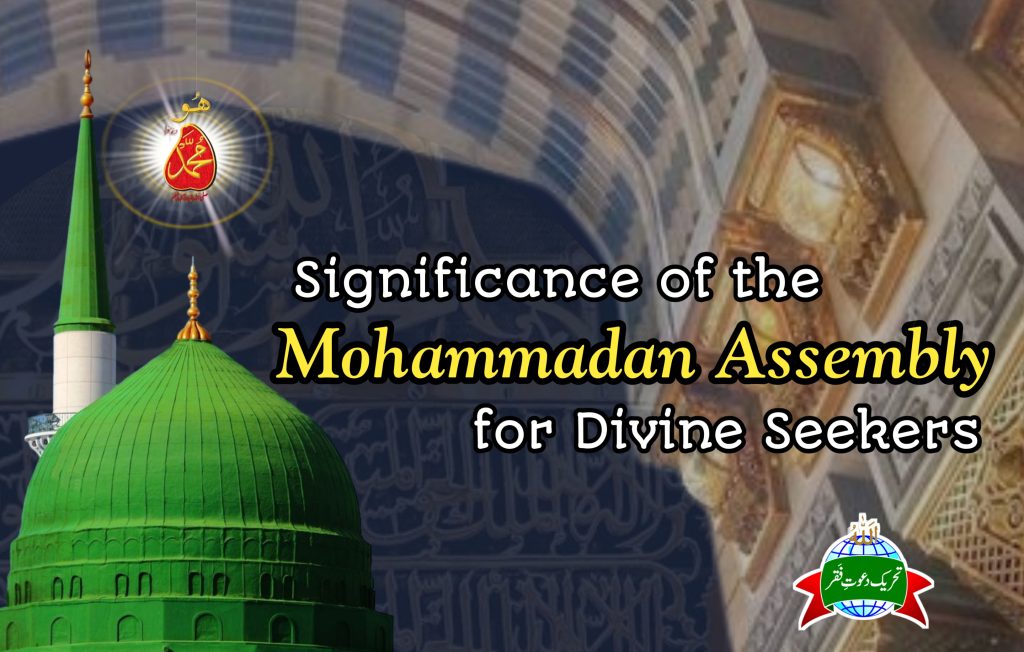 The Significance of the Mohammadan Assembly for Divine Seekers
The sincere seekers of Allah are blessed with presence in Mohammadan Assembly. Until one has complete faith in the life of the Holy Prophet, they cannot attain gnosis of Allah or His closeness. These blessed individuals, whose purpose in life is to seek the gnosis and closeness of Allah, are neither attached to the world nor do they desire the afterlife. Their every thought revolves around Allah and His beloved – Prophet Mohammad (pbuh).
For these Divine seekers, it is inherent to wish that they had been born during the time of the Holy Prophet. They would be counted among his Companions, would have spent time in his blessed presence, served him diligently, benefited from his company to attain closeness to Allah. Upon returning from this world, they would have succeeded in achieving the purpose of their life. This belief and desire of the seekers of Allah ignites the fire of true love and enables them to be granted presence in Mohammadan Assembly
The Mohammadan Assembly is a place where Divine seekers undergo spiritual training. They are guided on the path of spiritual development, their souls are purified, they are elevated in ranks, and they attain excellence in worldly and spiritual knowledge. Here, the souls of all prophets, Companions, and perfect Saints are present.
Prophet Mohammad (pbuh) is the prophet for the whole mankind until the Day of Judgement. No one other than him can purify the self of the seekers. The Divine seekers have a firm belief that this universe can never be void of the blessed being of the Holy Prophet for whom Allah adored this universe.
The Eternal Life of Prophet Mohammad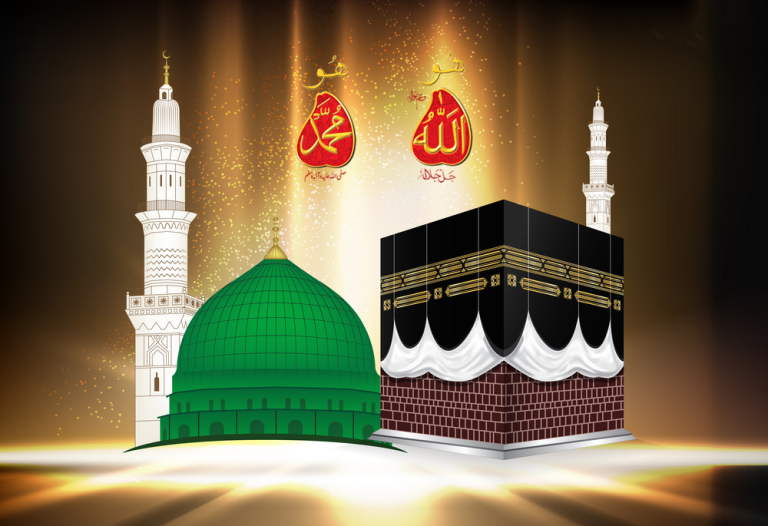 On the night of Miraj when the Holy Prophet ascended to the heavens, the entire universe came to a standstill. When he returned, time began to move again from that very point. The Divine seekers always consider him as living. They are restless and eager to see his sacred countenance. They never think of him as deceased. In contrast, the ignorant and those with dark inward question the life of the Holy Prophet.
Sultan Bahoo (R.A) stated about the belief in the eternal life of the Holy Prophet:
Those who do not believe in the eternal life of the Holy Prophet cannot be from his umma. They are liars, faithless and hypocrite. 
The Holy Prophet said:' The liar is not from my umma.'
Every person who regards the Prophet as deceased has a dead inward, and Satan has confiscated their faith and belief. (Kaleed-e-Tauheed Kalan)
However, there is also a group that believes in the life of the Prophet but limits it to his blessed tomb in Madina. They hold the belief that the Holy Prophet is a witness to all their actions. But alongside this belief, they also assert that he is alive only in his blessed tomb. They are unaware of the concept of the presence of Mohammadan Assembly. Mohammadan Assembly takes place spiritually as well as physically.
Physical Mohammadan Assembly
The physical Mohammadan Assembly is where the Holy Prophet and all his Companions are present in their physical forms in this world. Sincere seekers and perfect Fakirs experience this through their physical eyes.
Here is an incident of Sultan Bahoo that illustrates the presence of physical Mohammadan Assembly:
One day, while immersed in Divine contemplation, Sultan Bahoo was wandering in Shorkot when suddenly a radiant and majestic figure appeared. This figure, with magnificence and dignity, approached him and in a delightful manner informed him, 'I am Ali ibn Abi Talib (R.A). Sultan Bahoo looked at him and was about to bow to his feet. Ali said: 'Son, today you have been invited at the court of Prophet Mohammad (pbuh).
Then, as if time stood still, everything became silent. Sultan Bahoo found himself in the presence of the Holy Prophet. At that moment, in this sublime court, Abu Bakr Siddique, Umar ibn al-Khattab, Usman bin Affan and the People of the Cloak were present.

Upon seeing Sultan Bahoo, Abu Bakr Siddique first stood up. He met Sultan Bahoo and blessed him with his spiritual attention and then respectfully left the gathering. Later, Umar ibn al-Khattab and Usman bin Affan also blessed him with their spiritual attention and left the gathering respectfully. Only the People of the Cloak and the Holy Prophet remained in the gathering.

Sultan Bahoo described this extraordinary experience, saying, "I had the feeling that the Holy Prophet would entrust me to Ali for my bayah (oath of allegiance). However, he remained silent outwardly. Then the Holy Prophet raised both of his blessed hands toward me and said, 'Hold onto my hands' and he initiated the bayah with both of his blessed hands."
Sultan Bahoo further describes the extraordinary experience by saying, 'When the Holy Prophet
once recited shahada, La ilaha illallah Muhammadur Rasulullah to me, there remained no veils between different spiritual ranks and stations. Everything became equal.
After I received the spiritual beneficence from the Holy Prophet, Fatimah Zahra (R.A), the Lady of
Paradise, told me, 'You are my son.'

Sultan Bahoo goes on to emphasise that everything he witnessed was seen with his physical eyes
and physical being.
Spiritual Mohammadan Assembly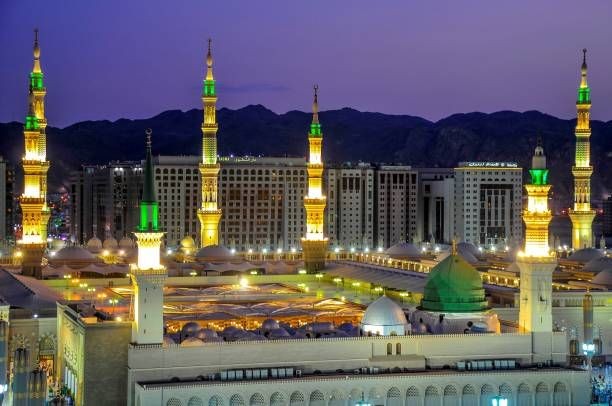 The spiritual Mohammadan Assembly is where the seekers of Allah, can enter at any time through either meditation or by dawah (a special way of reading litany in order to connect with souls of Prophets and Saints). Through this, they can spiritually benefit from the Holy Prophet as well as see his sacred countenance.

Below is the incident of Sultan-ul-Ashiqeen Sultan Mohammad Najib-ur-Rehman when he, for the first time spiritually entered Mohammadan Assembly:

One night, after offering the Tahajjud prayer, Sultan Mohammad Najib-ur-Rehman was reciting Durood when the spiritual door opened upon him. He found himself spiritually present in Mohammadan Assembly within Masjid al-Nabawi. In that timeless realm, Ali ibn Abi Talib, Imam Hassan, Imam Hussain, Abu Bakr Siddique, Umar ibn al-Khattab, Usman ibn Affan and the spiritual leaders of all four spiritual orders were present.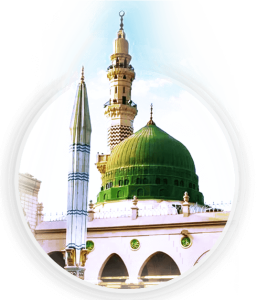 As he became aware of the gathering, the awe and majesty of the assembly overwhelmed him. He was on the verge of losing consciousness due to fear. At that moment, Ali ibn Abi Talib (R.A) stepped forward and presented Sultan Mohammad Najib-ur-Rehman in front of the Holy Prophet.

Ali extended his blessed hand toward Sultan Mohammad Najib-ur-Rehman and introduced him, saying, 'O Prophet! This is Najib-ur-Rehman, your servant. He is the spiritual son of your beloved daughter (Fatima tu Zahra), who has chosen him to be her heir. For this purpose, he has been sent to your blessed court.

Upon hearing this, Sultan Mohammad Najib-ur-Rehman quickly placed his forehead at the blessed feet of Prophet Mohammad (pbuh).

Sultan Mohammad Najib-ur-Rehman then heard the Holy Prophet, say, 'Yes, we have received the recommendation, and we have accepted it. Now, he is also our spiritual son.'(Sultan-ul-Ashiqeen)

In addition to spiritually attending Mohammadan Assembly, seekers can also experience Mohammadan Assembly in dream.
Shams-ul-Fuqara, authored by Sultan al-Ashiqeen Sultan Mohammad Najib-ur-Rehman 

Sultan-ul-Ashiqeen, published by Sultan al-Faqr Publications

Kaleed-ul-Tauheed Kalaan, authored by Sultan-ul-Aarifeen Sultan Bahoo
This is English translation of Urdu Blog.

مجلسِ محمدی

that appeared in September 2023 issue of the monthly Sultan ul Faqr Magazine. Sultan Mohammad Ahsan Ali Sarwari Qadri authored the original article. Zahid Anjum Sarwari Qadri has translated it in English.